Step1
Remove dust
The basic of all care is to remove dust by careful brushing. Use bar cleaner for white sole of casual shoes.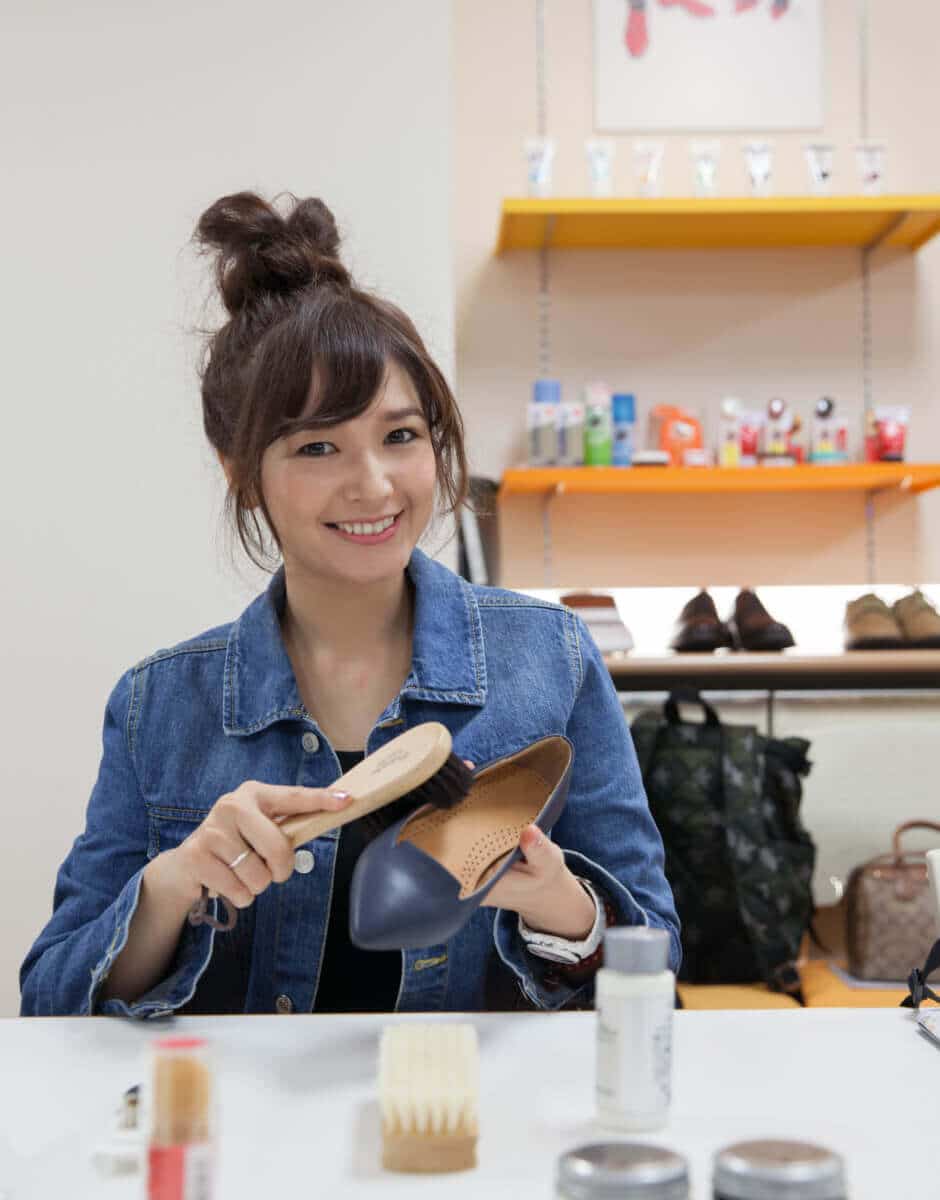 Step2
Remove dirt
Care as if you care your skin. Cleanse off dirt and cream you applied the last time, and go back to your "face without make-up".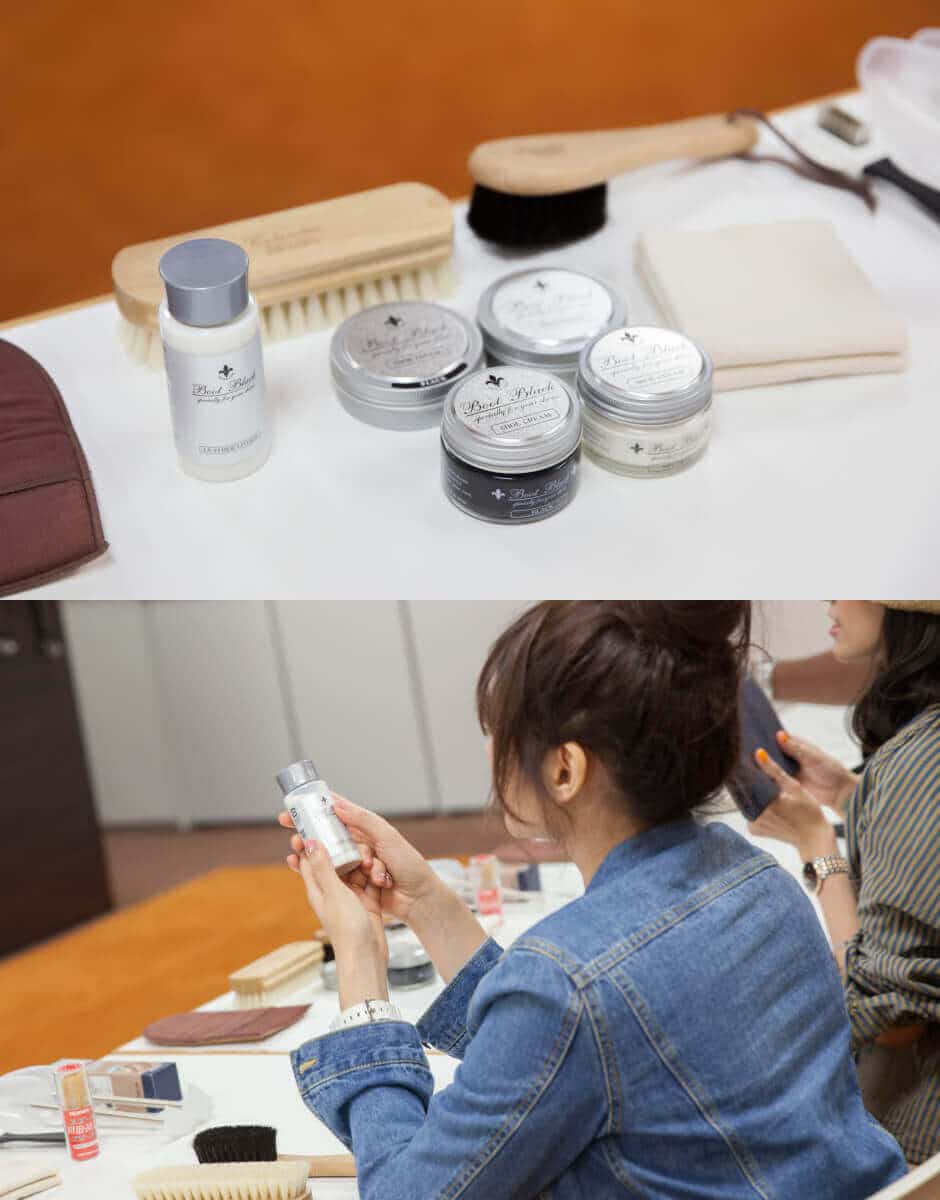 Step3
Polish / finish
Apply shoe cream evenly. Wrap cloth around your finger and use small amount of cream each time. After you are done polishing, brush to blend.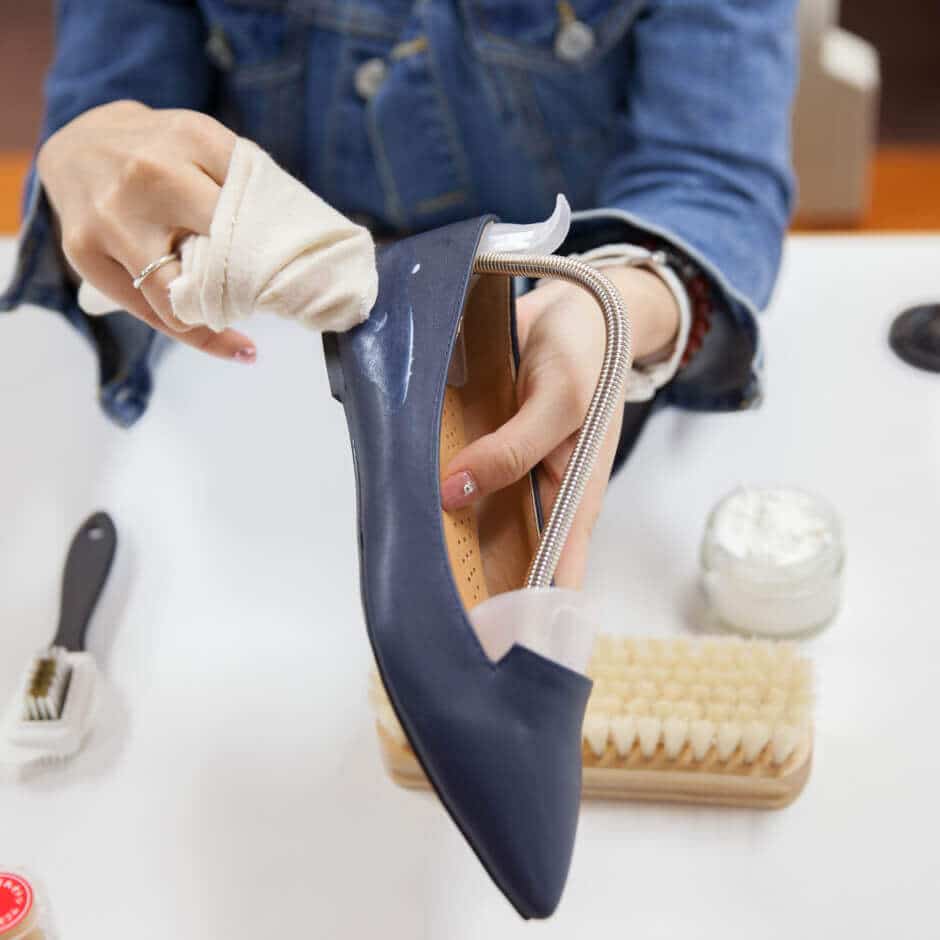 Extra edition
waterproof&antibacterial steps
After brushing, evenly apply waterproof spray. Use deodorant/antibacterial spray for antibacterial steps.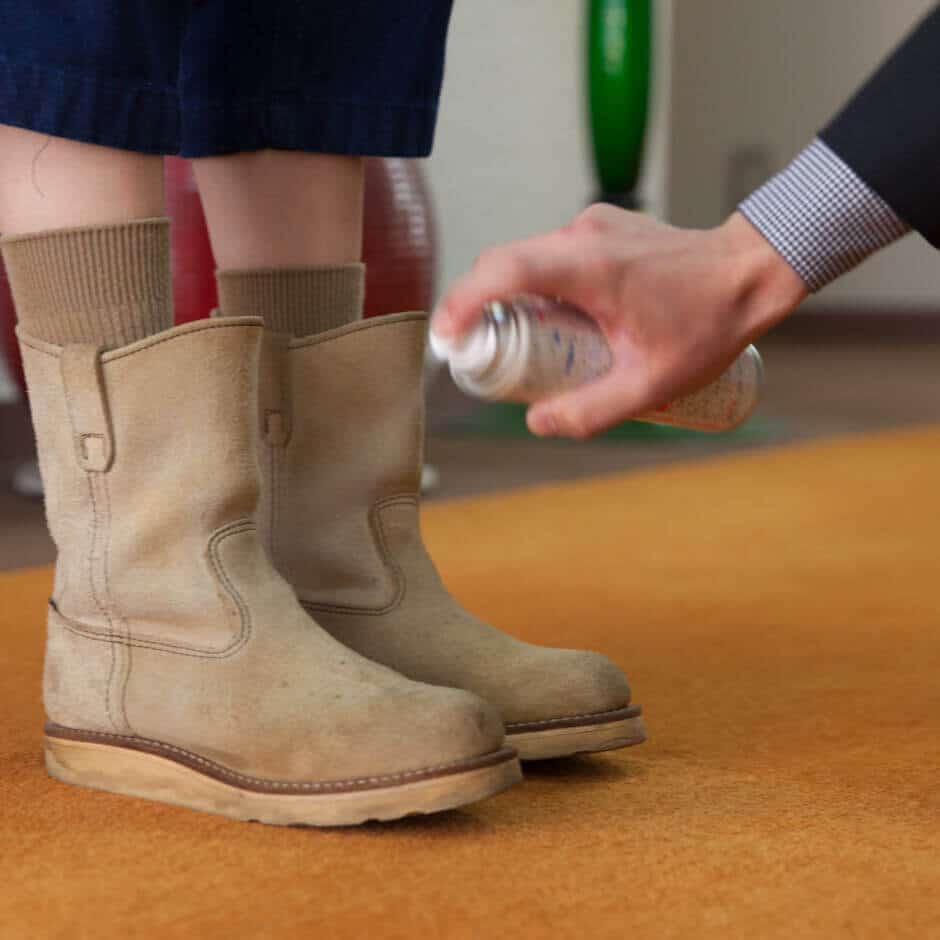 2

Offers you a higher-level care,
"Boot Black"
Long-established manufacturer, founded 100 years ago, Columbus's highest ranked brand "BootBlack". Gains reliability from domestic and overseas fashion professionals. They offer the full line-up that covers diversified/subdivided needs.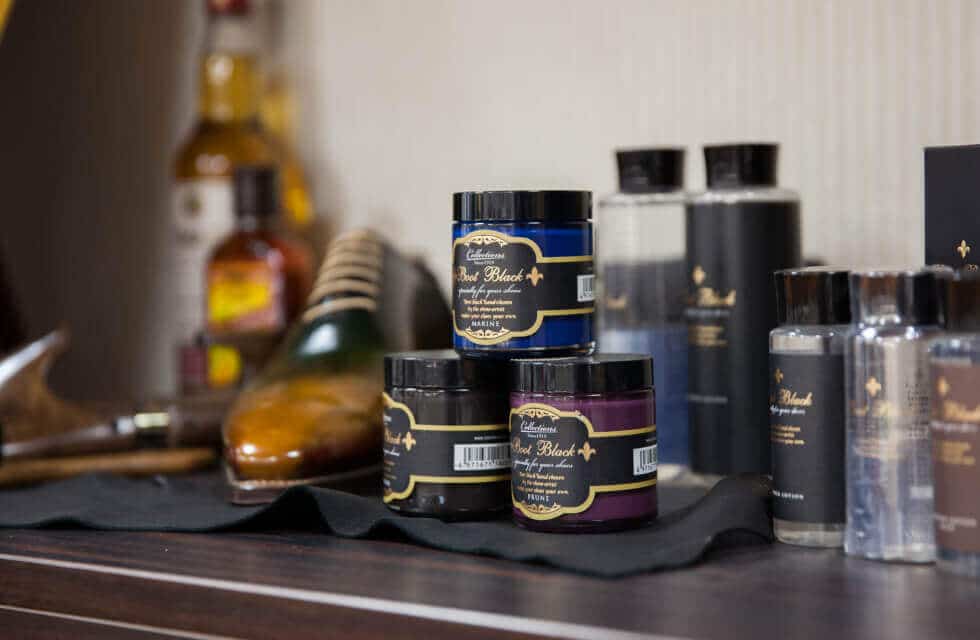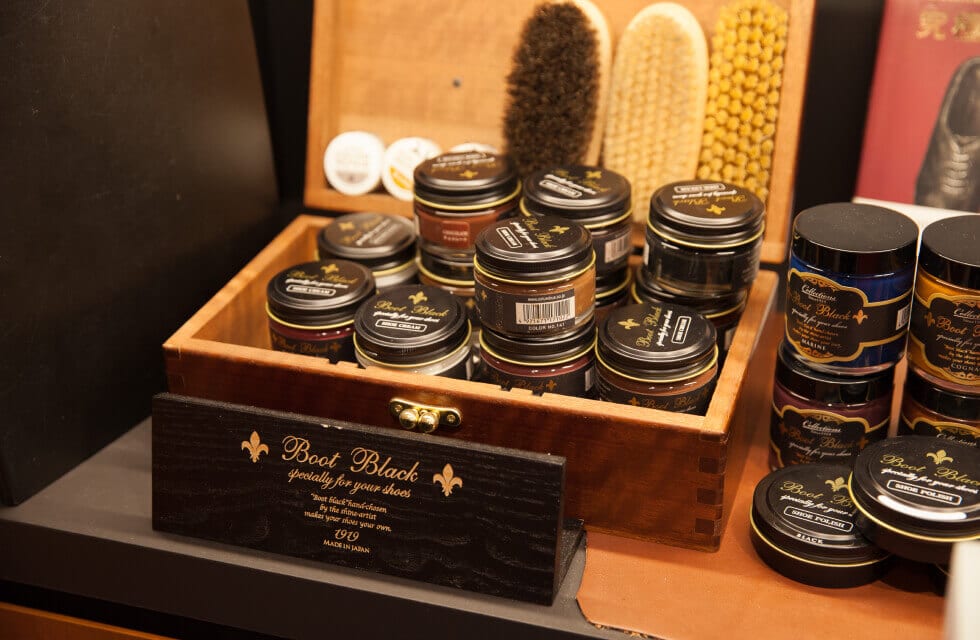 3

Experience the best care
"REGAL Nihonbashi"
Flagship store of "REGAL", men's shoe brand that represents Japan. "REGAL shoe care station" is located inside few of the stores. You can receive special care by technical staffs that were trained professionally at a fair price.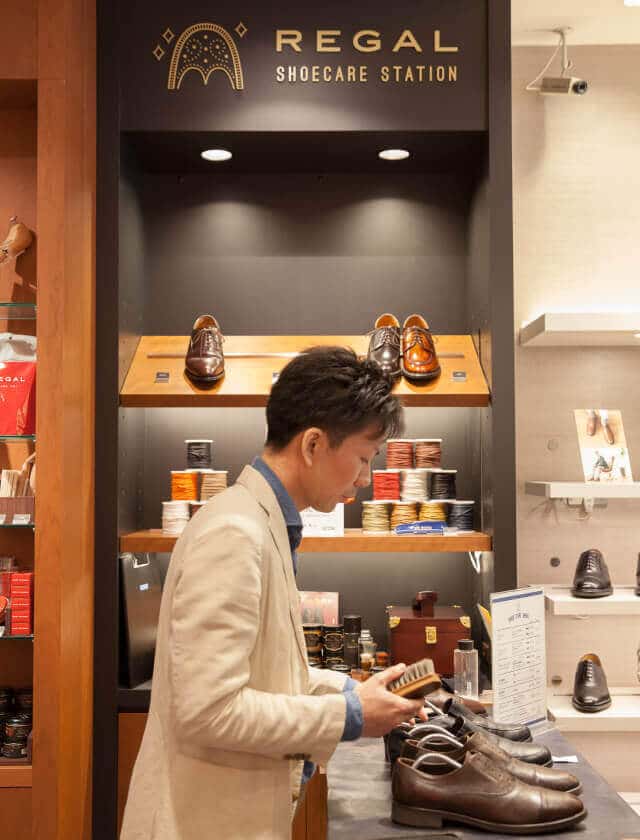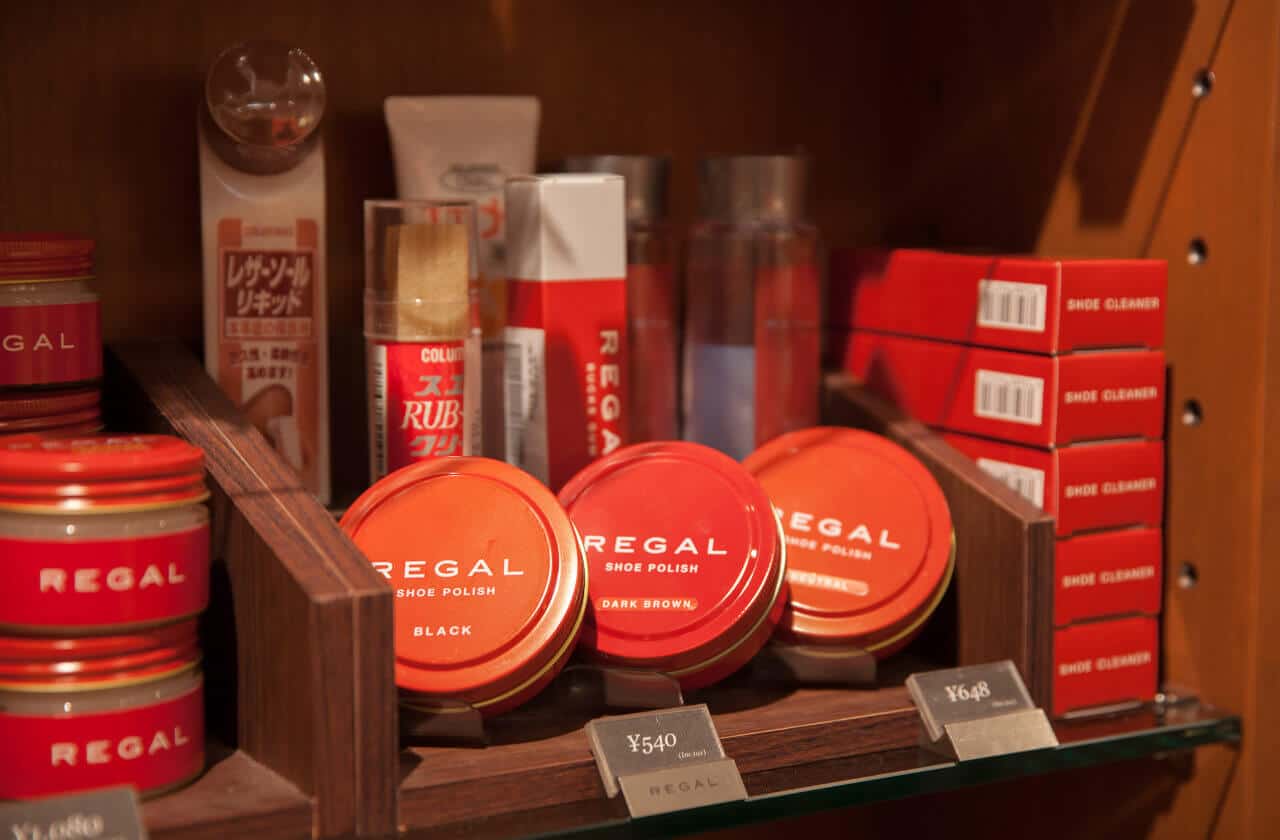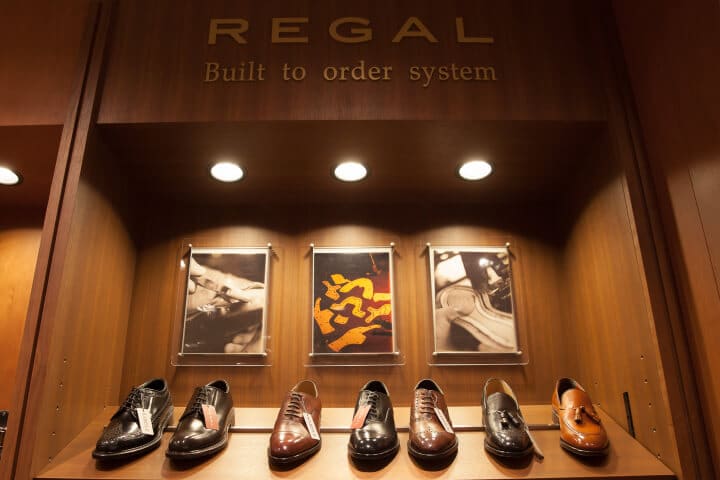 REGAL Nihonbashi
https://base.regal.co.jp/shop/regal-shoes/

CM Building 1F, 3-3-3 Nihonbashi Muromachi Chuo-ku Tokyo
03-5203-2121
Open 11:00~20:00
Open everyday ( except Jan 1st )

Please check the official site for shops in other areas
https://base.regal.co.jp/shop/regal-shoes/list/
4

The finest shoe polishing and repair by a skilled shoe shine craftsman
THE WAY THINGS GO
"THE WAY THINGS GO" led by Go Iwami, owner and shoe shiner. Achieved three consecutive wins (as a company) in the "Shoe Shine Japan Championship". Offers overall maintenance of leather products including shoe shining, sales, and repairs. Senba Building, where the store is located, is a registered tangible cultural property. When you come to the store, you can enjoy the retro and historic architecture.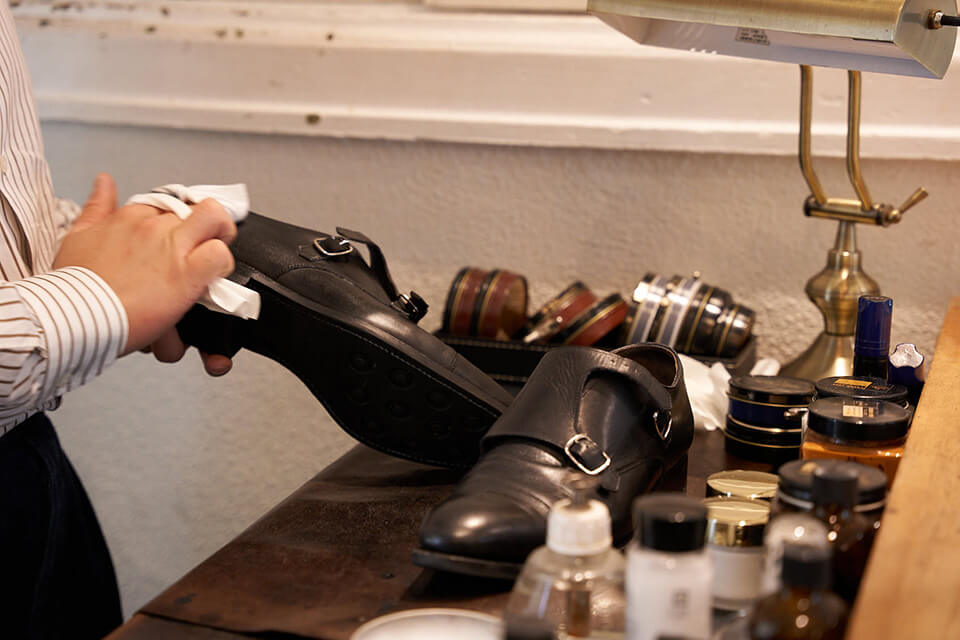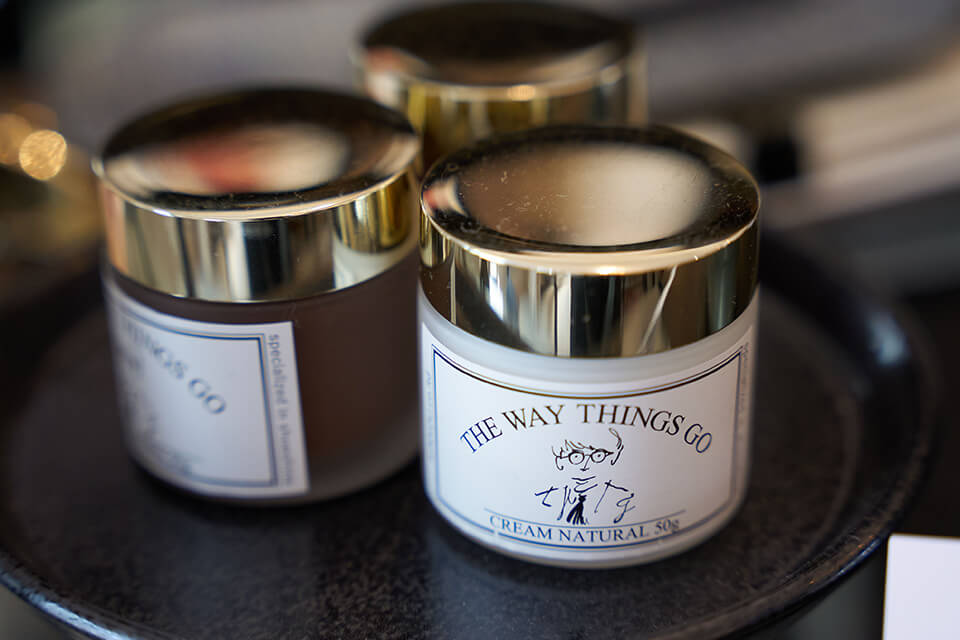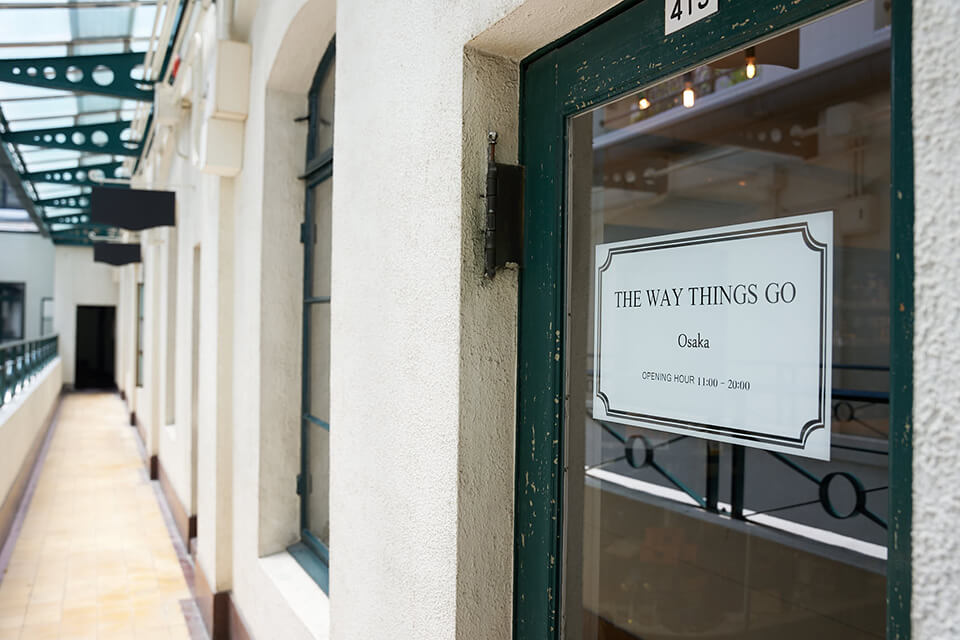 THE WAY THINGS GO
https://www.twtgshoeshine.com/

415 Senba Building, 2-5-8 Awajimachi, Chuo-ku, Osaka-shi, Osaka
Business Hours 12:00-19:00(For the time being)
Closed Wednesdays & Sundays
5

A well-known leather maintenance store that is constantly receiving requests from all over Japan
Kaban Concierge Kinugawa
In Toyooka City, Hyogo Prefecture, a town that inherits a thousand-year history of bag making, one shop which offers care and maintenance has a strong presence. The store has many experts, or "concierge", as the name suggests. They offer a variety of services such as bag selection, repair, remake, special orders, and cleaning. They meet a wide range of customer needs from dealing with high-end brands to premium leather.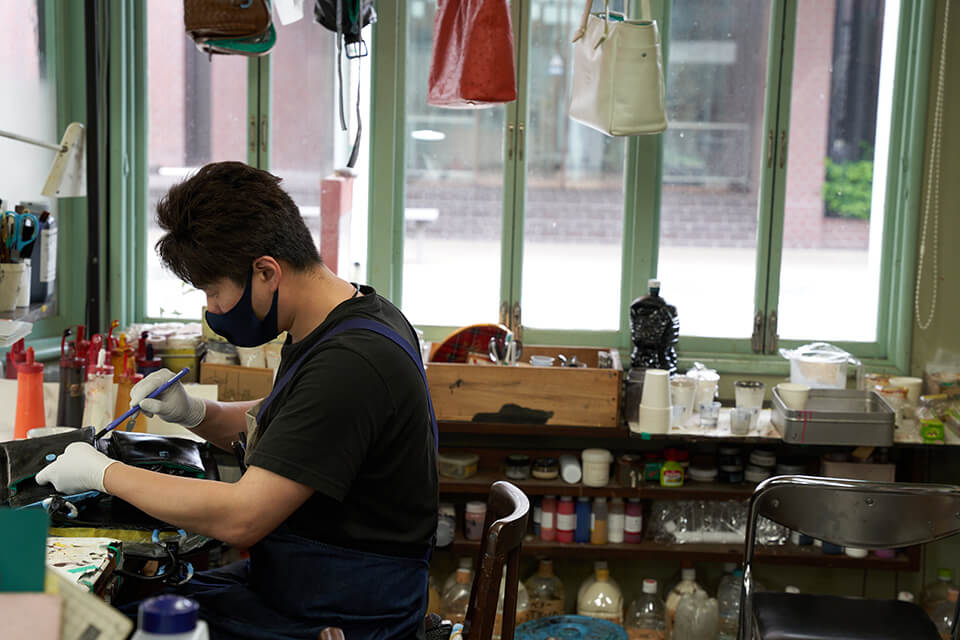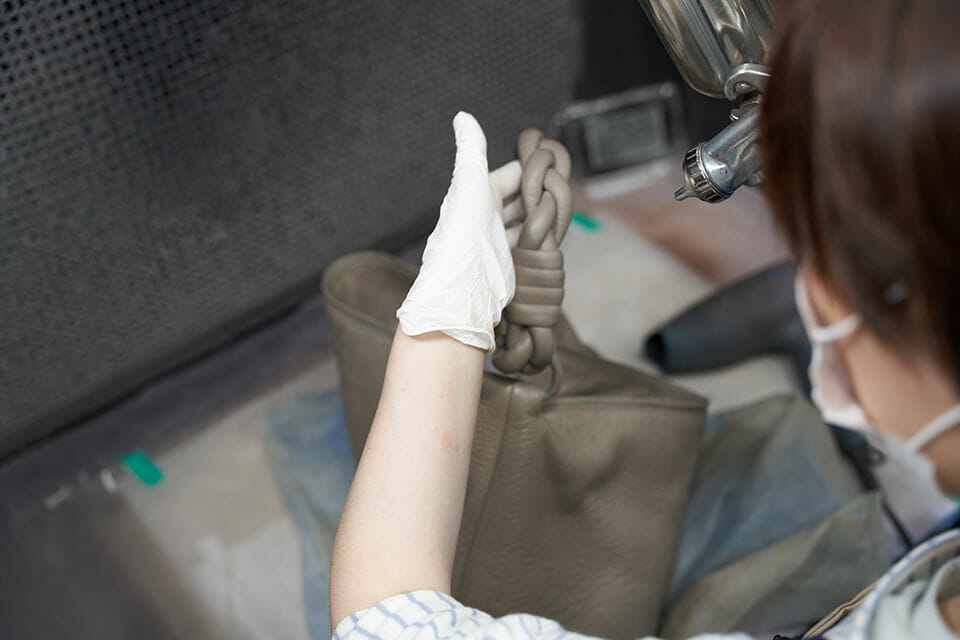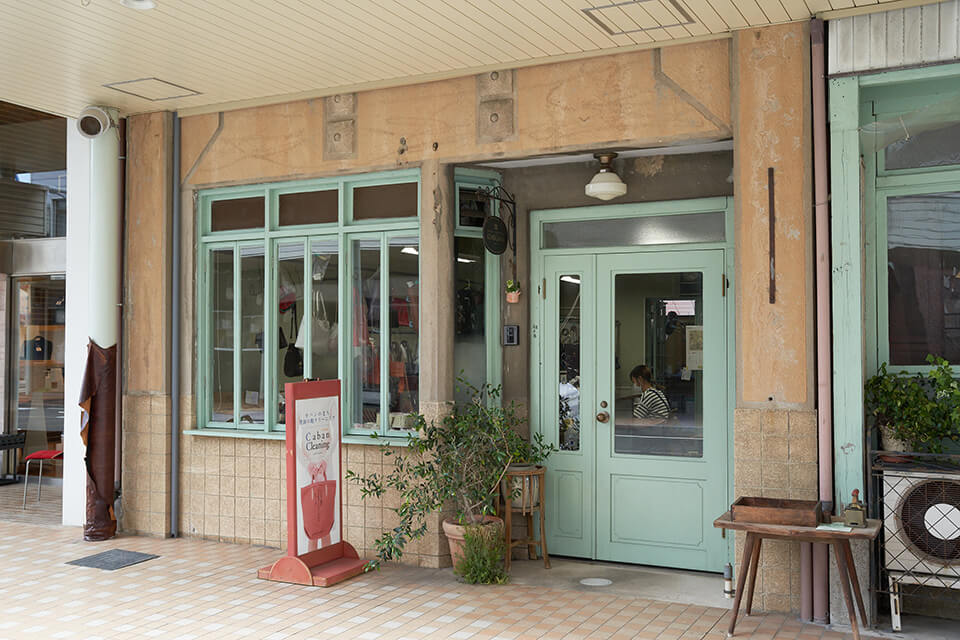 Kaban Concierge Kinugawa
https://kinugawa-cl.jp/

18-8 Chuomachi, Toyooka City, Hyogo Prefecture
Business Hours 9:00〜17:00
Closed Sundays
A personal bespoke repair shop that attracts support from business people and fashion-loving users in the apparel industry. Through dialogue, we think about the lifestyles of each individual, match the condition of the shoes and bag, and repair and repair to the best condition with the best choice of repair method, parts and materials. The detailed and heartfelt service is popular.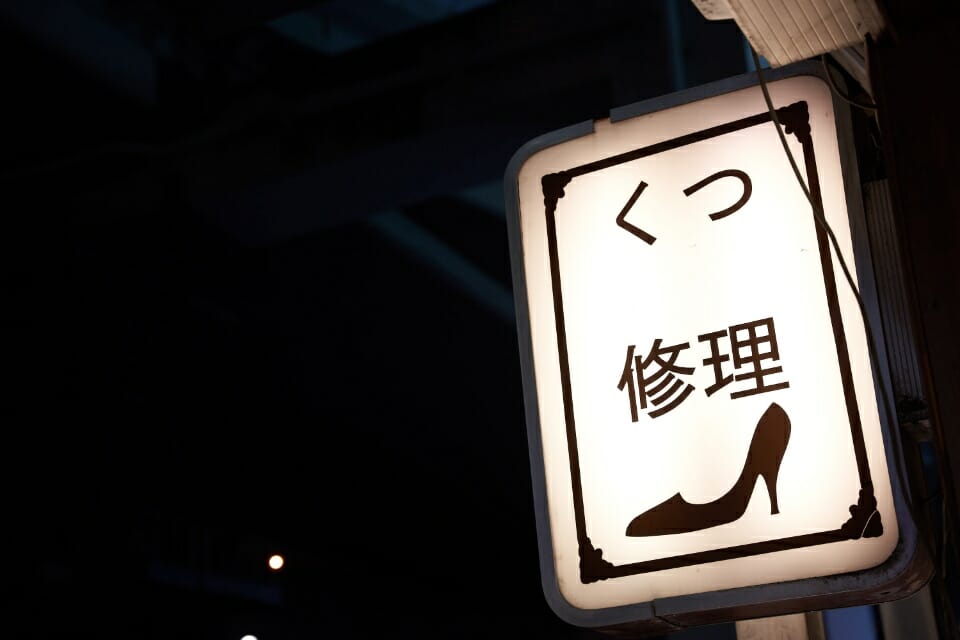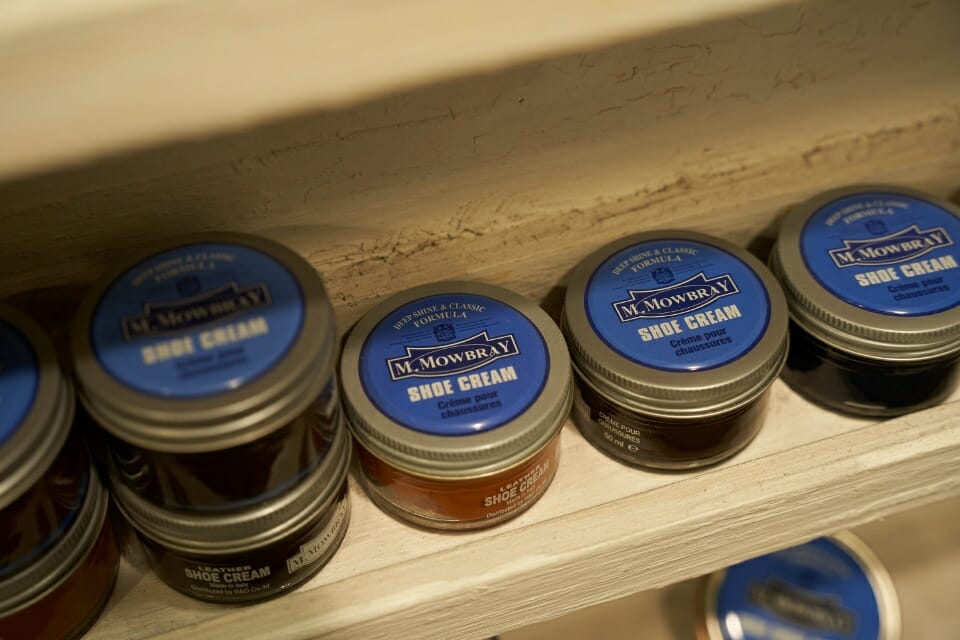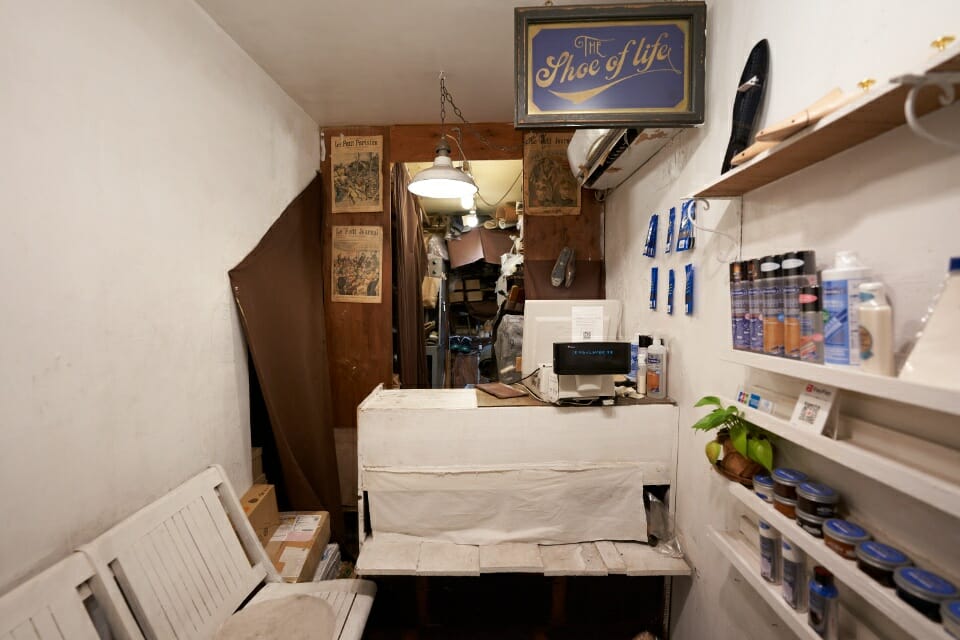 The Shoe Of Life
https://shoeoflife.blogspot.com/

2 -22 -4 -102 Ohashi, Meguro-ku, Tokyo
Open 10: 30 ~ 19: 30
Closed on Wednesdays