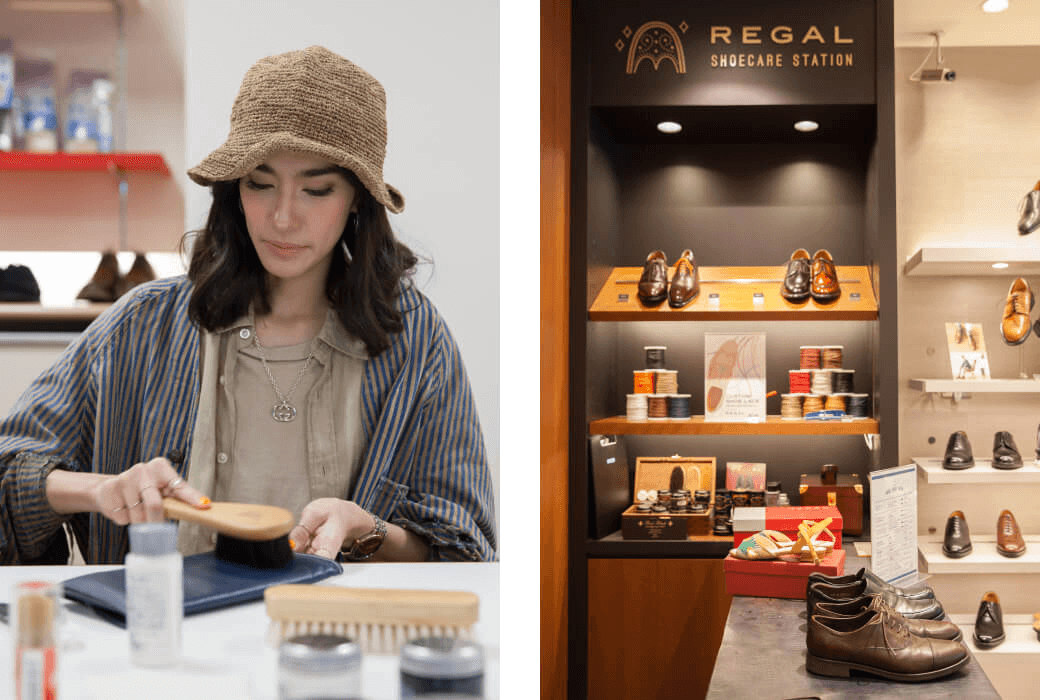 Start from "care"! Partnership with Japan leather

Universal language "MOTTAINAI".
The culture of taking care of products and using them with care is the pioneer idea of "sustainable".
The shoe industry began in Japan 150 years ago.
Shoe care as well has changed over time.
The reliable quality that continues to evolve, gains high reputation from overseas.
Nowadays, you can take care of your shoes in just 3 steps. Also, we will introduce waterproof & antibacterial steps, latest care brands, and special shops.
View More