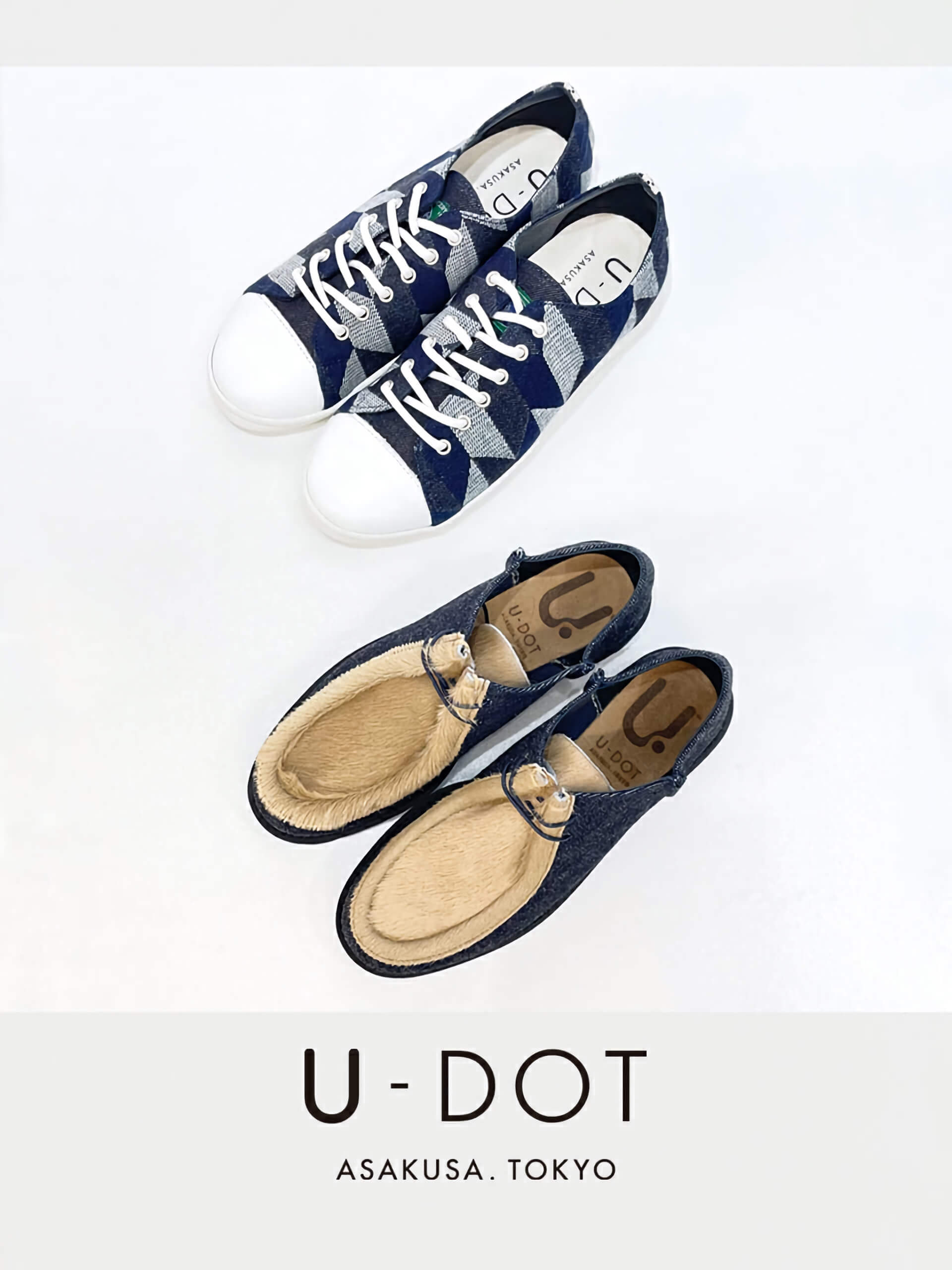 The Shitamachi Kosui Market, an event featuring influential brands from downtown Tokyo, will start on November 14. "U-DOT," which introduces a new shoe culture from Asakusa, will open stores and hold order events until the 20th of the previous fiscal year. Available in customizable, limited edition colors from more than 30 leather choices.

「Shitamachi Koiki Market in Ecute Tokyo」
Web https://u-dot.jp/
Instagram https://www.instagram.com/udot_official/
Place  "Ecute Tokyo" Event Space, Tokyo Station Block B, 1st Floor, JR East Tokyo Station (opposite the south transfer gate of the Shinkansen within the ticket gate of JR Tokyo Station)
Open November 14 to 27th 9: 00 ~ 21: 00 (November 27 9: 00 ~ 20: 00)
Memo U-DOT will open stores only in the first half (until 9: 00 ~ 21: 00 on November 20).